Take full control of your rental business
Use our modular rental management system to grow and save time while you focus on service quality for your clients.
Book a demo
Why Klik.Villas stands out
Lee O'Neill
Luxury Asia Lifestyle Partner
Implementing Klik has not only made our business more efficient but has also given us greater transparency across the board allowing us to grow our villa management portfolio. Klik continues to bring out regular updates which further enhance the experience for us.
John Chadwick
Samsara Villas - G.M.
Klik has quickly become a vital component of my villa rental business.  With 10 years of property management experience in my rear-view mirror, I wonder now how I got along for so long without it.  Its ever-expanding array of features underscores my belief that the folks behind it thoroughly understand my line of work and the tools I need.
Kirsty Adam
Shambala Properties Owner
I have now used Klik to manage my properties in Spain and The Phillipines for over a year. The easy-to-use functions, customer support and video tutorials where decisive in my choice. The regular upgrades have also improved the way I manage my bookings.
Booking
System
Run your calendar, accounting and marketing reporting with easy to use functionalities
Channel
Manager
Get more bookings when synchronising listings, rates & availability with channel partners
Website
Builder
Create and manage your brand and content with state-of-the-art designs in a seamless way
Payment
Gateway
Directly and securely collect payments from your website, phone and channel partners
Get visible and secure more bookings
A simple yet complete solution to run your entire rental sales and marketing distribution. Use Klik-LITE to manage your bookings, export your calendar, synchronise with channel partners, create your brand with a website and collect fees with the payment gateway.
Add the finer management tools
If you need more, Klik-PREMIUM provides a fully comprehensive solution with all functionalities from Klik-LITE in addition to owners and managers accounting, a maintenance module, multiple user access, owners access, extended marketing reports.
Partnerships
Klik has partnered with villa rental industry pioneers to bring rental professionals
some of the best tools available combined under one solution

Some of our Channel Partners
Summary of Functionalities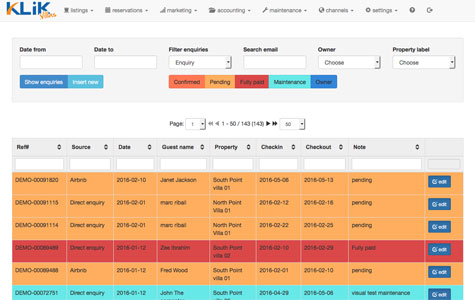 Bookings
Implement an easy to use, responsive and color coded system and dashboard which gives you fast access to all your booking profile and guests details.
Channel Manager
Update automatically, 24/7, all your rates & availability, bookings in a central distribution platform and choose which channels and property to synchronise.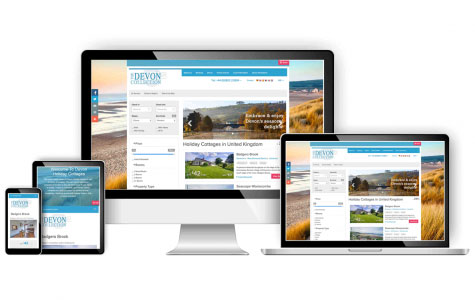 Website Builder
Design and control your own single & multi property branding platform using modern & bespoke templates, combined with unique content in multiple languages.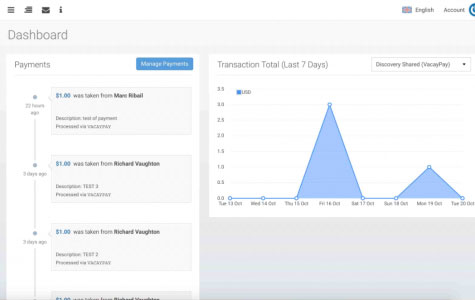 Payment Gateway
Take payments with your virtual terminal supporting EUR, GBP, USD and synchronised with your website. No set up fee and 100% PCI compliant.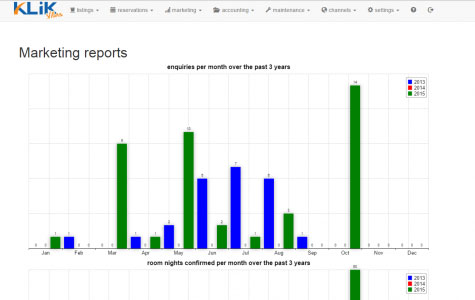 Marketing Reports
Discover in depth analytical reports on occupancy, booking volume from all sources and markets, guests details based on single or multiple property.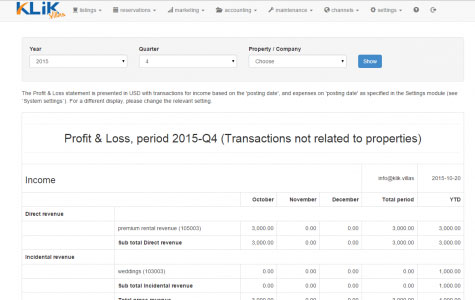 Accounting
Manage your general, receivable, payable ledgers using multiple bank accounts and currencies! Owners also access their cash flow and profit & loss statements.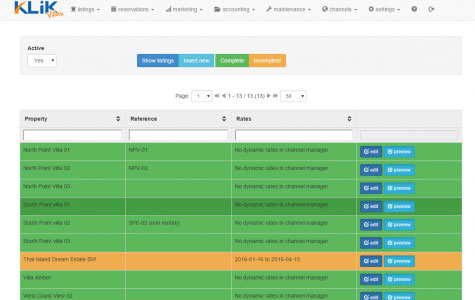 Listings
Create your property listings and synchronise data with your own website and some channel partners; use high resolution images and dynamic rates
Dashboard
Access a comprehensive overview of your reservations main indicators at the push of a button. These real time summary tables allow for a more efficient and fast management of your bookings at any time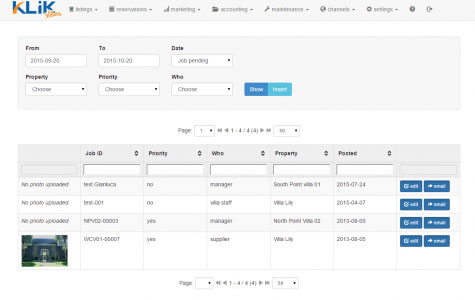 Support
Our free online & phone support is complemented by an extensive range of video tutorials. We protect your data with redundant back-up and secure encryption.