Klik.villas Features
Bookings
Fast, simple and flexible management of your bookings, guests and calendar
Color coding of booking status
Guest details ie transfers, special requests, check-in/out times …
Reconcile the rental figures with the accounting record
Print arrival, booking and owners' summary forms
Share your online calendars with third parties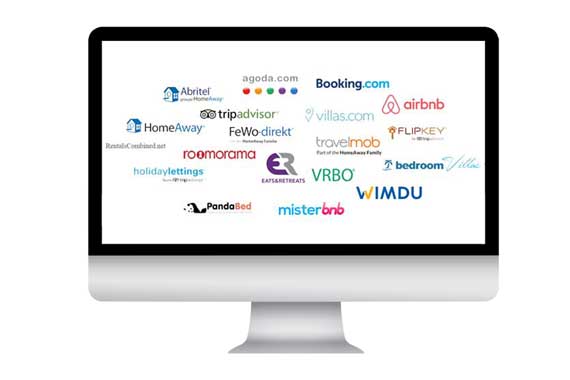 Channel manager
Get more bookings automatically using our full integration with channel partners
Exposure to 35+ channels worldwide, mostly on instant booking
Automatic registration with most channels
Rates management per channel
Connect listing data, facilities, images, calendar, rates and bookings
Variable rates based on occupancy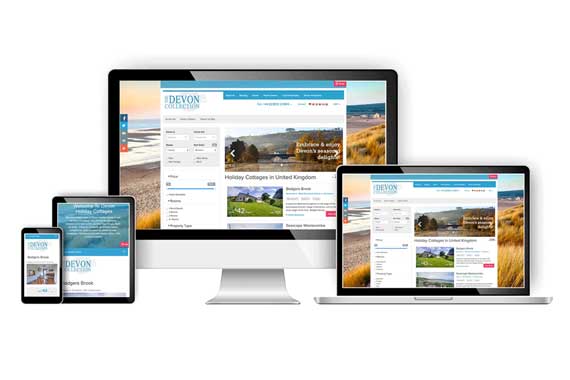 Website builder
Build your villa website for one or 100+ properties and add a "book now" button
Single & multi property websites with templates & bespoke designs
Optimised for mobile, tablet & SEO
Create additional unique content
Supports multiple languages
No technical skills required
Payment gateway
Accept rental payments online or over the phone without a set up or monthly recurring fees
EUR, GBP, USD supported
Synchronised with our book now button
Virtual terminal for over-the-phone payments
Payments direct to your bank account
Decreasing processing fees
Dashboard
Access a quick overview for your reservations' main indicators in real time
Double bookings
Arrival and departure schedule
Bookings with pending payments
Confirmed but not fully paid bookings
Guests in-house
Listings
Centralise your portfolio for seamless integration with your website and channel partners
Integrated reviews for your website
Extensive choice of facilities & services
Add your address, Google map and local description
Full description of your property with slogan and summary
Up to 40 high resolution images
Accounting
Run your and the property owners finances in a simpler way
General ledger
, accounts receivables and payables
Cash flow, profit & loss statement
Multi currency and bank accounts
Bank reconciliation
Manage incidental expenses for guests in house
Marketing reports
Analyse your rental business key parameters for greater growth
Monthly revenue, occupancy, commission paid out
Countries of residence
 to define source markets
Production per booking source to evaluate sales strategy
Guests email addresses
 and history for your CRM
Flexible reports per property, period, portfolio, owners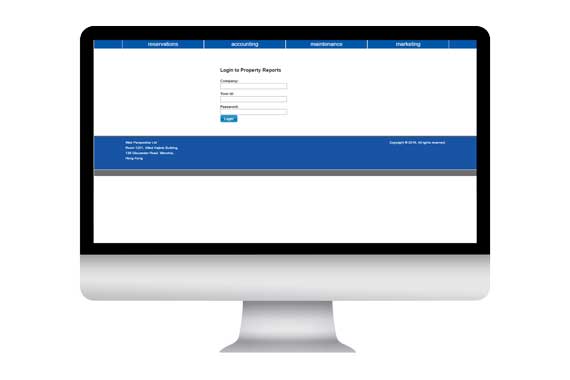 Owners access
Create transparency and trust with real time reporting and dedicated login for your owners
Marketing reports for their property(ies)
Accounts with ledger, P&L and cash flow statement
Reservation table showing booking sources, calendar
Keep record of the maintenance works
Reports are per property or combined if owner has multi units
And we nearly forgot …
As we believe these little things do help you, we also:
Genuinely have 15 year of property marketing and management
Help each client for their set up and on-boarding of villas, for free
Connect you with most of the channel partners
Listen to your idea and implement them in Klik.Villas!
Protect your data with redundant back up on secured servers
Choose your option
We have 2 solutions which we believe suit every professional needs. From a reservation, website and channel manager (LITE) to an all-in-one (PREMIUM) solution, Kik equally allows our clients to run their front & back office and online marketing under one centralised hub.
| Modules and functionalities | LITE | PREMIUM |
| --- | --- | --- |
| Reservations & calendar (including iCal export link; company calendar) | | |
| Channel Manager (direct connections and via Rentals United) | | |
| Payment gateway (bespoke payment requests; instant booking on proprietary websites) | | |
| Website management (in partnership with Rentivo.com; bespoke design on request) | | |
| Listings management (sync with websites and channel partners | | |
| Marketing Reports (Booking sources; direct sources;Occupancy summary; client email address; country of residence; incidental report) | | |
| Dashboard (double bookings; check-in & out schedule; unpaid balance; pending payment) | | |
| Settings (customised options for relevant sections) | | |
| Multiple users access with 4 access rights (yes; no; view; admin) | | |
| Payment gateway (full integration with accounting module for invoicing) | | |
| Accounting (ledger; profit & loss; cashflow; incidental billing; owners account) | | |
| Maintenance (images; email to owners; priority jobs; task assignment) | | |
| Owner access (booking details; calendar; accounts; maintenance) | | |