Cancel a booking
This tutorial will show you how to cancel a booking.
What you will learn in this tutorial:
How to find the enquiry that you need to cancel in Klik.villas
How to cancel the enquiry using different techniques
First example: Standard Cancellation
i.e. when no money has been received and you wish to free up the dates in your calendar for another booking.
Step 1: Go to your reservations table, and find your required enquiry.

Step 2: Open the reservation folio; under Inquiry Details tick the box that says Cancel Booking and then click Update.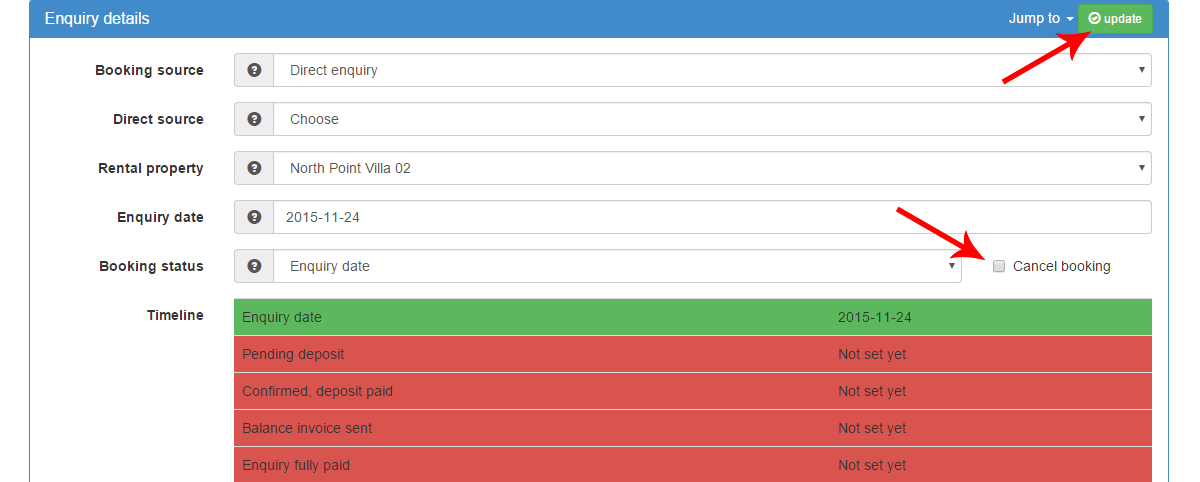 Second example: Cancellation when a client has paid the deposit or full amount
Once again you will wish to free up the dates in your calendar, but you may also wish to offer credit for booking at a later date.
Step 1: Take the same steps as in the first example to cancel the reservation.
Step 2: If you wish to offer a credit line, under section Inquiry Details insert the expiration of the credit line.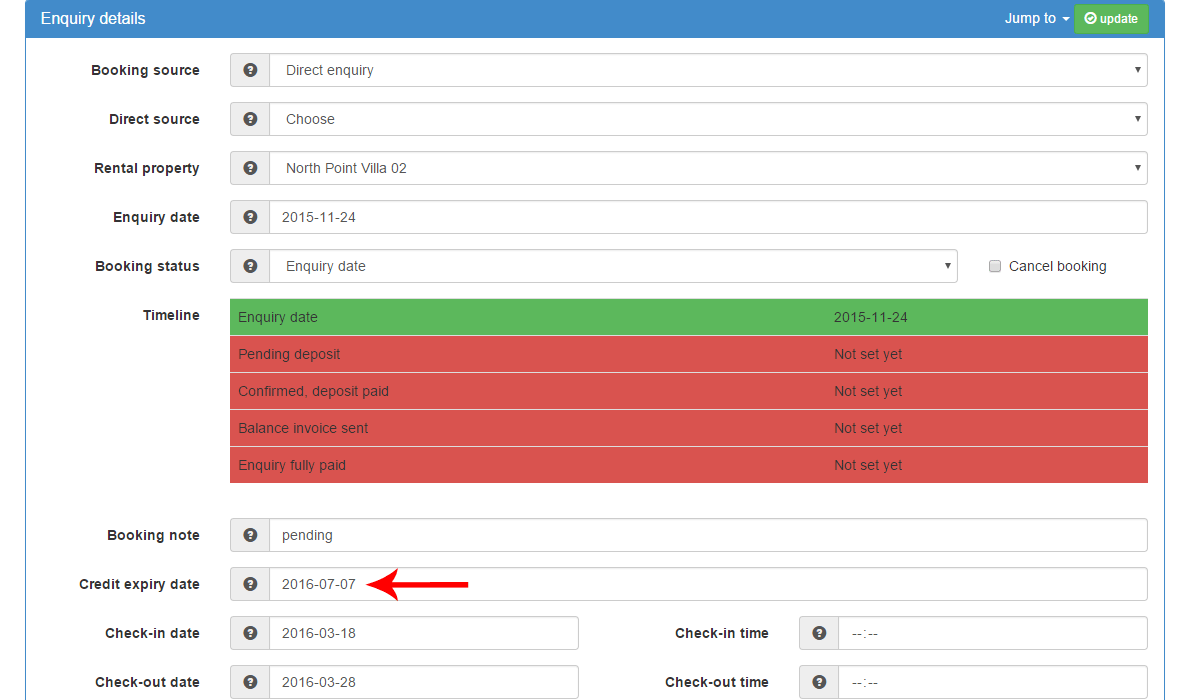 Step 3: If offering credit you must ensure accounting details are correct; you may also want to add a small note showing how much the credit value is. Once this is done click Update.

You have now cancelled a booking in Klik.villas.