Insert a Booking
This tutorial will show you how to insert new enquiries and bookings in Klik.villas.
What you will learn in this tutorial:
The main information required to correctly add a booking
Different techniques for adding a booking
First Example
Step One: Go to your enquiries table and click insert new; a pop up box will appear and you need to fill in the fields with relevant data.
Then either select submit and return to list (arrow 1) to leave the booking as is, or select submit and edit new enquiry (arrow 2), which opens the full reservation folio.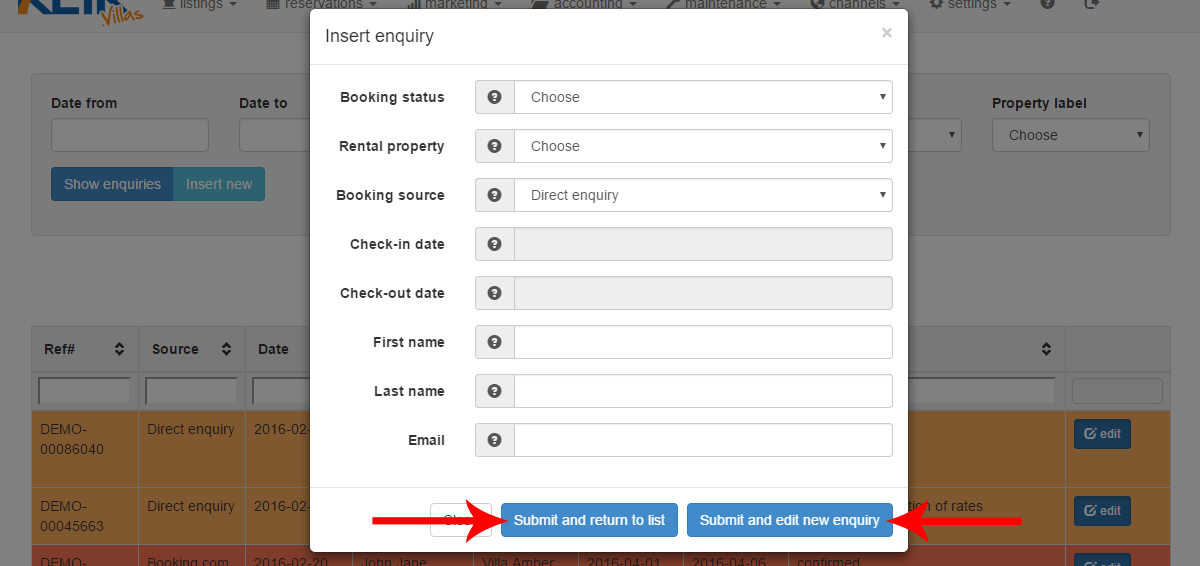 Step Two: Fill in the folio; section enquiry details/ section guest details/ section accounting details/ the print out forms; give as much detail as possible to ensure your reservation is as accurate as possible.
Second example
Step One: Go to your occupancy calendar.
Step Two: Select insert enquiry or click on the required check in date; both of these options will bring up the same pop up box as previously shown for you to fill in with the reservation details, complete this and click submit.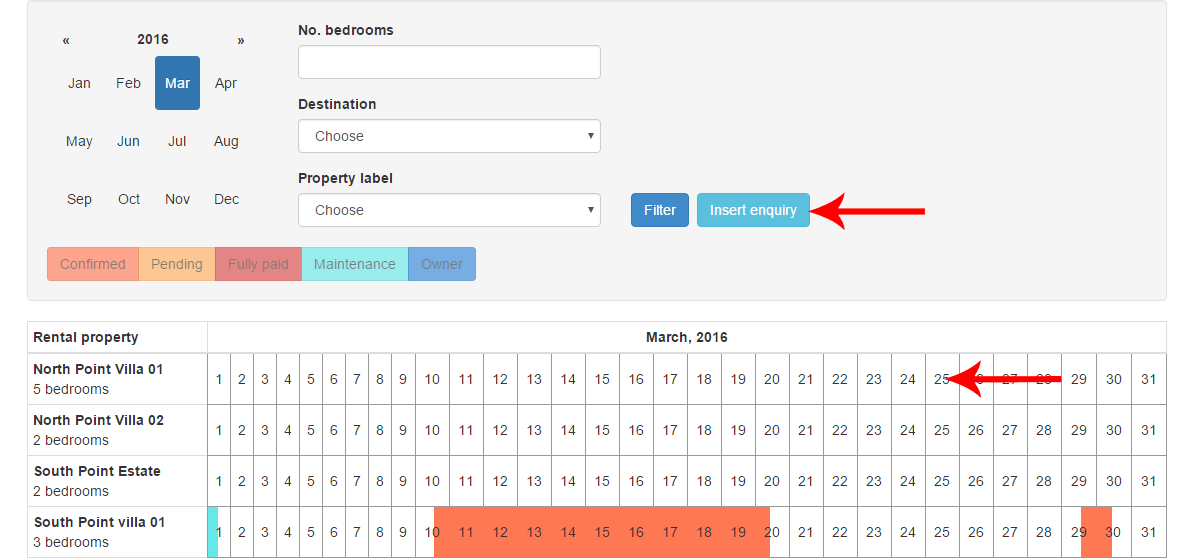 You have now inserted a booking into Klik.villas.