Insert dynamic rates for your properties
Dynamic rates allow you to adapt your pricing according to seasonal demand and so maximise your revenue.
What you will learn in this tutorial:
How to contact the Klik.villas Support Team
How and why to contact the channel manager to inform them of a new dynamic rates plan
How to create your dynamic rates
Before setting up the dynamic rates you will need to contact the Klik.villas Team using the support page so that they create the rate plans and room types.
Step 1: Contact the Klik.villas support team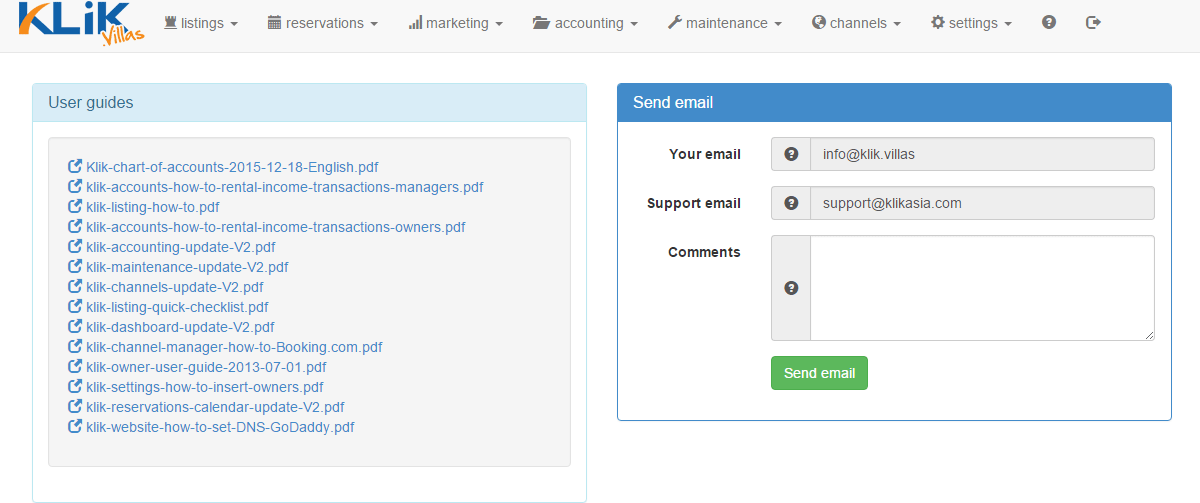 These are what will allow you to create your own rates and have your property be connected to the channel partners.
Step 2: Contact the channel manager
As the connectivity settings also depend on the channel partners themselves, for some you will need to inform them of the set up you wish to implement i.e. which channel manager you wish to use, that you want to offer reduced occupancy rates.
Step 3: Create your dynamic rates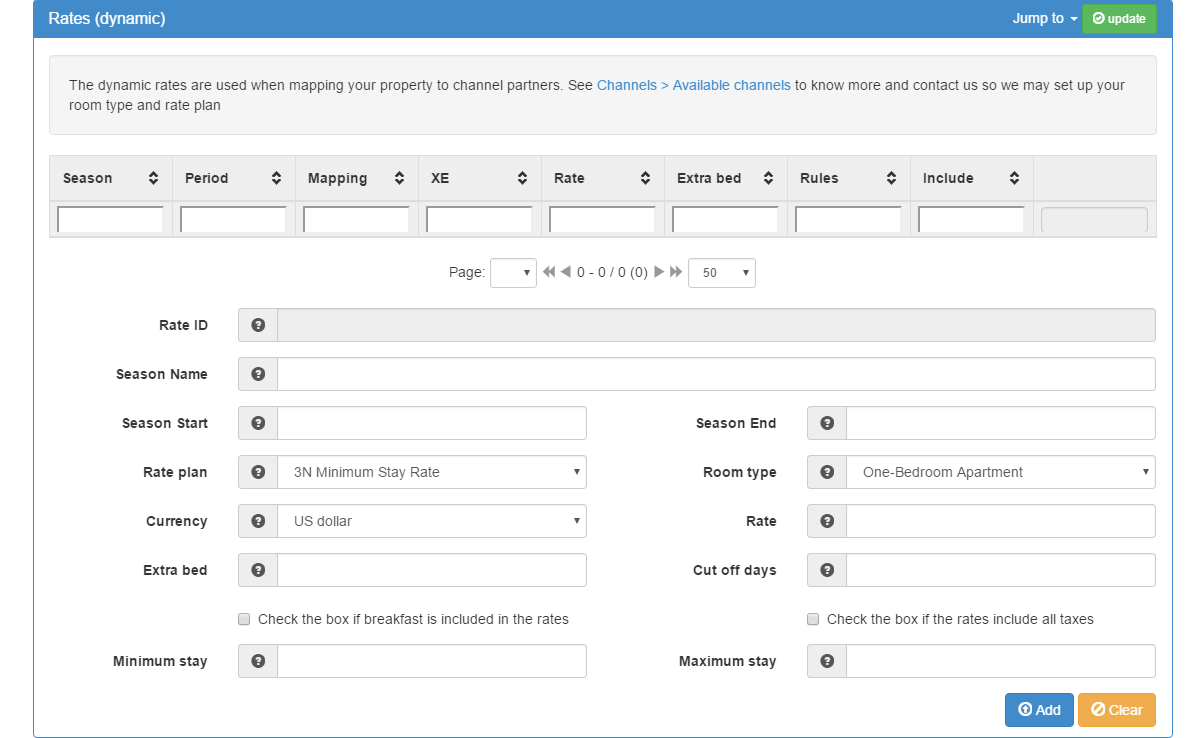 In the dynamic rates section of your property's internal page you need to enter data into the required fields to create the rates;repeating the process for each season that you wish to add.
If you wish to add reduced occupancy rates you will need to add a separate season for these rates.

It is very important to ensure that all data is entered correctly and there are no overlaps or gaps in seasonal dates.
You have now created your dynamic rates.